Wearing masks is the new trend, the new norm! We must wear them to protect ourselves and others from the infamous Covid-19 pandemic outbreak. However, just because we are forced to wear them doesn't mean we can't look glamorous!
Follow the below steps by the one and only Najla Massaad and let your eyes do the talking:
Prep your skin and even out the lines with a primer to ensure a strong makeup hold. You should be using a matte primer for oily skin or a hydrating primer if you have dry skin. You can apply the primer all over your face or to specific areas, depending on your concerns and wait for it to dry.
Set the base for your eye make up using the creamy primer available in both Daring but Cute and Charismatic but Minimal palettes so that the eyeshadow would stick properly and to avoid any cracks. A tip from Najla: Apply the creamy primer on your pimples as it helps in concealing the pimples and adhering the foundation. Now we can start with the main part and that is the eye make up. You want to focus on articulating your eyes as you are going to be wearing a face mask. You can mix between both Siella all-in-one palettes: Charismatic but Minimal & Daring but Cute.
Using a fluffy brush, begin by applying Upbeat shade from the Charismatic but Minimal palette as your transition color.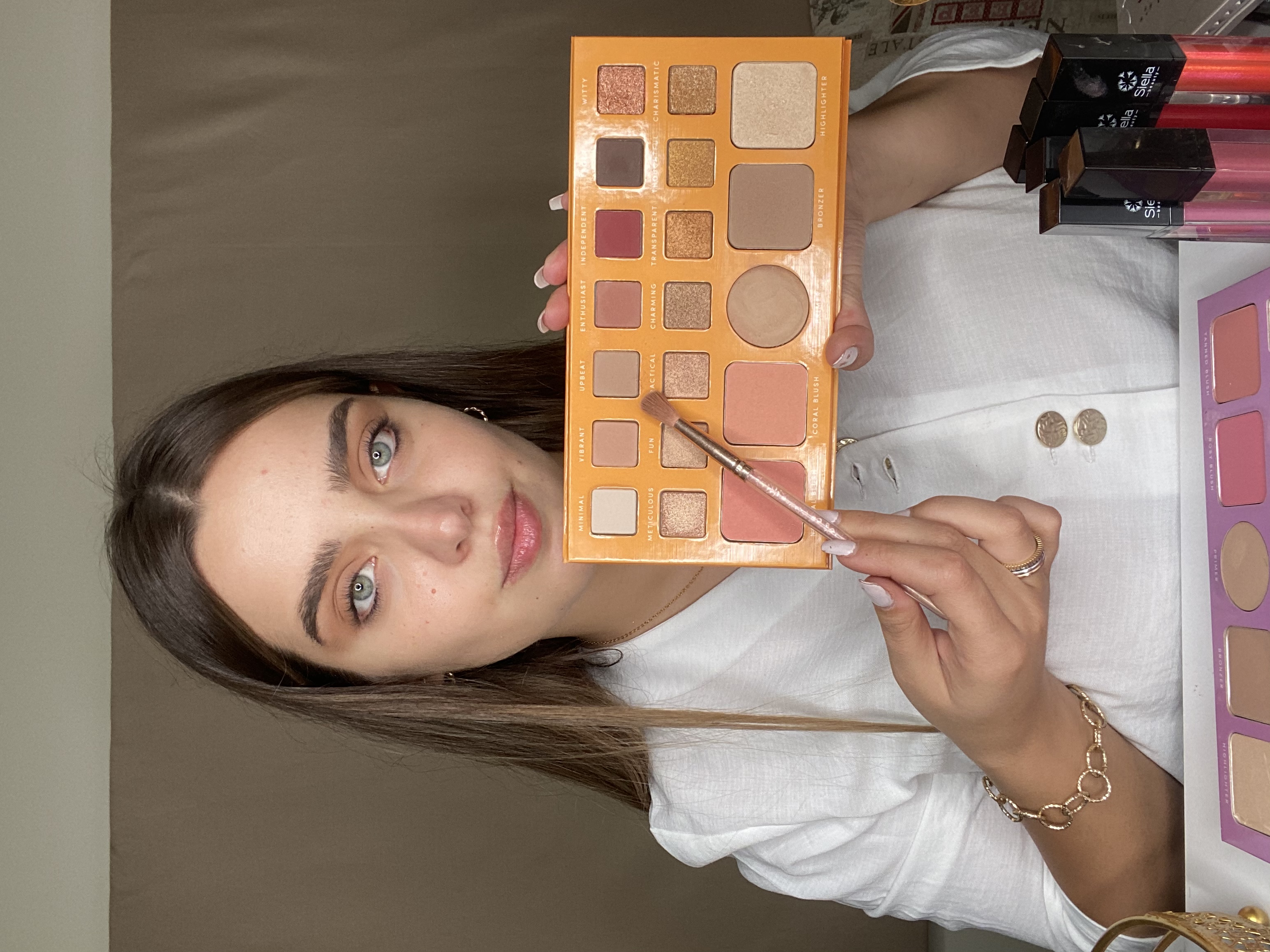 Now, Grab a flat eyeshadow brush and from the Daring but Cute palette and use Blunt shade as an eyeliner.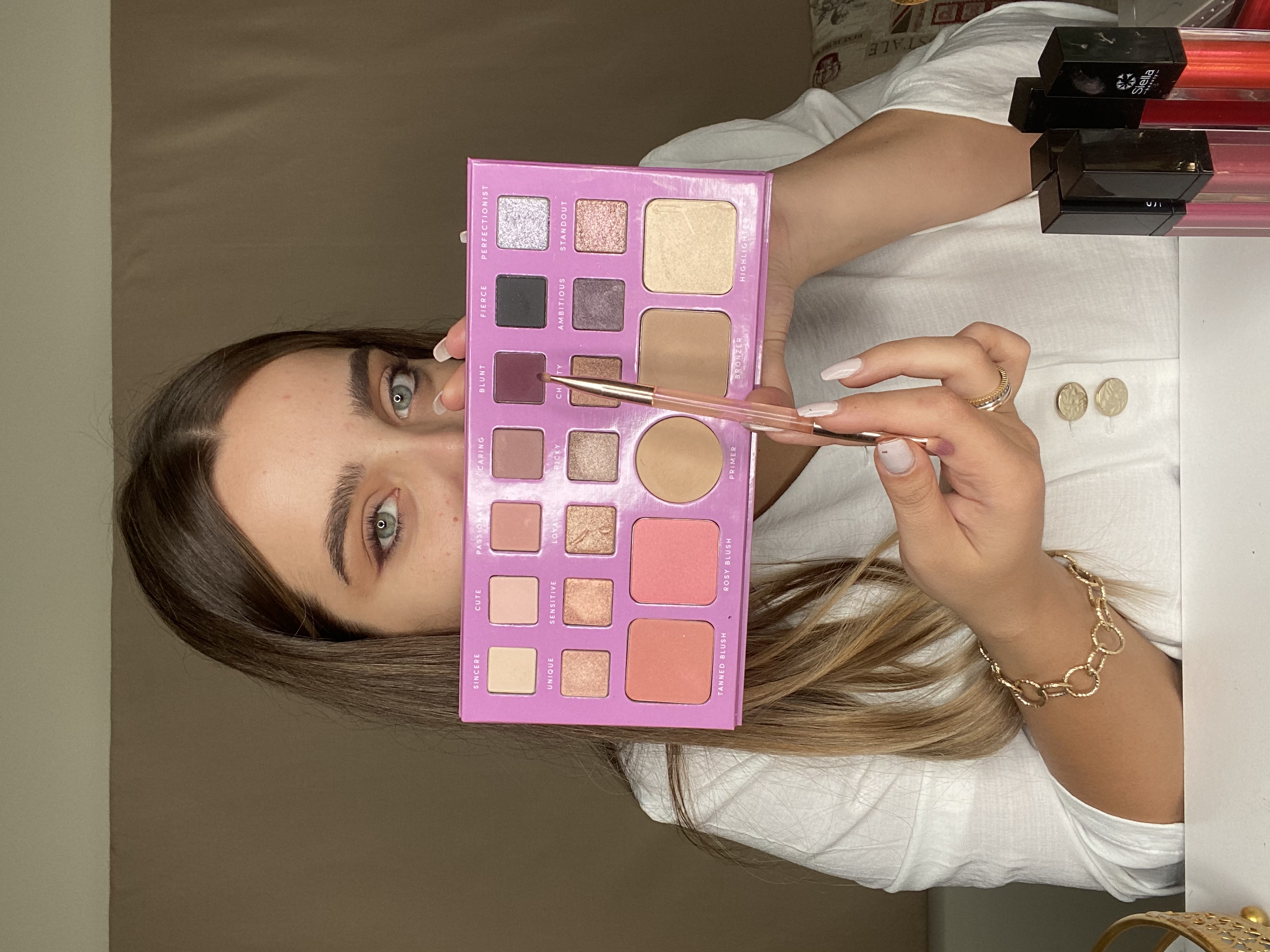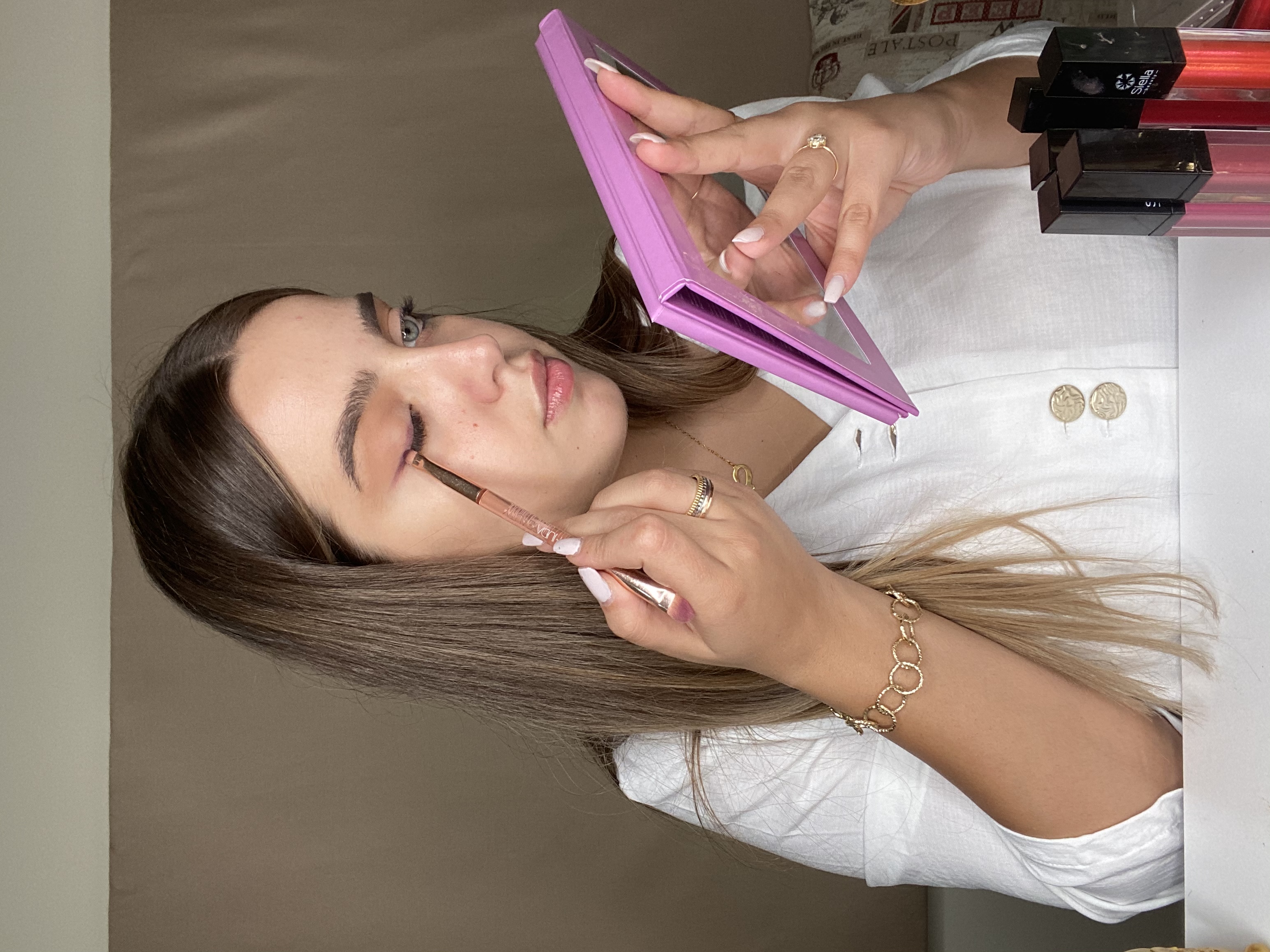 After that, use your finger to add a bit of primer again on the inner part of your eyelids and then apply the Cute shade from the Daring but Cute platte. Apply this shade starting from the inner corner till the middle of the eyelid.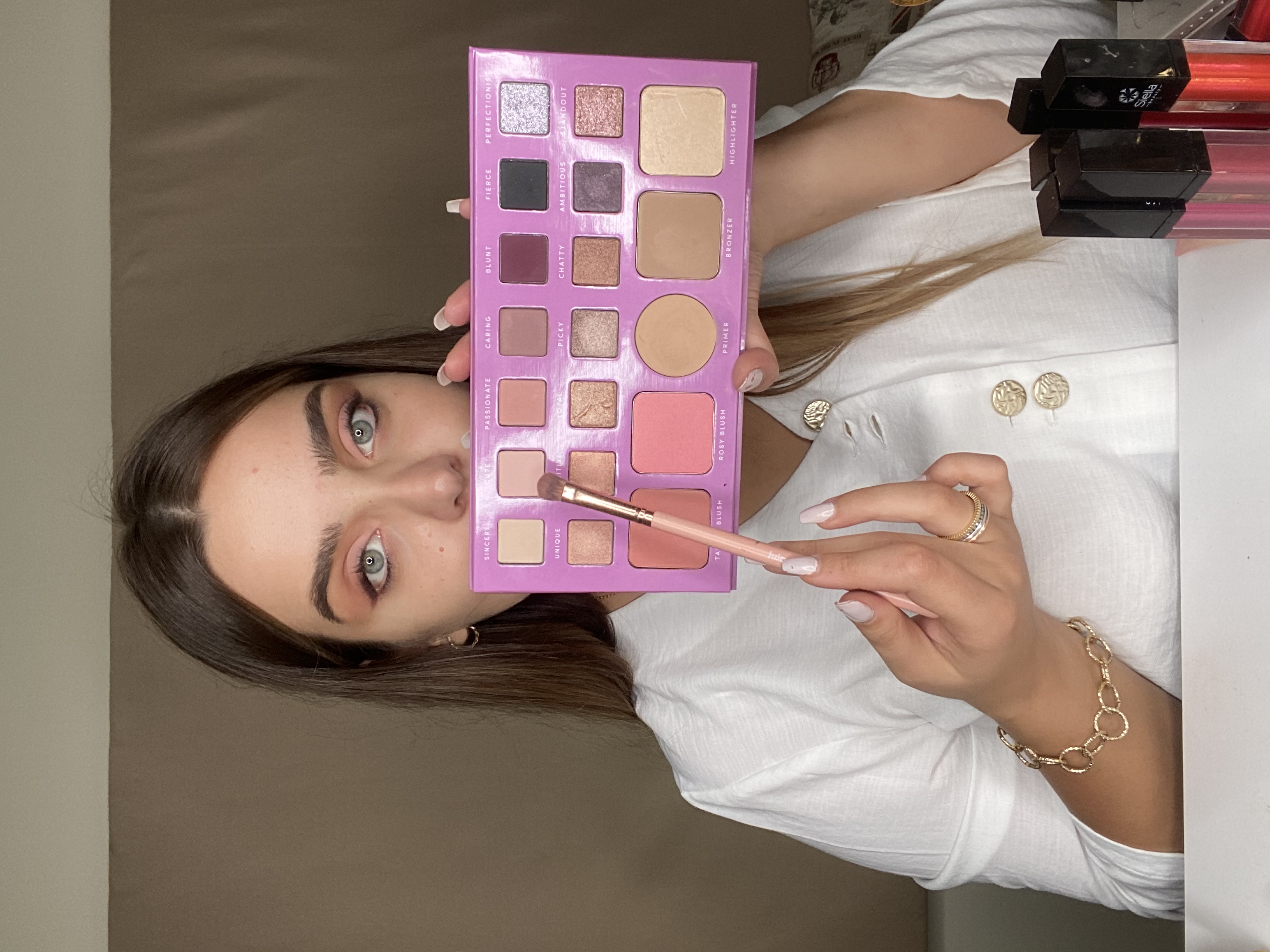 4. Using a flat eyeshadow blush, add Enthusiasts shade from the Charismatic but Minimal palette and apply it across your lower lash line.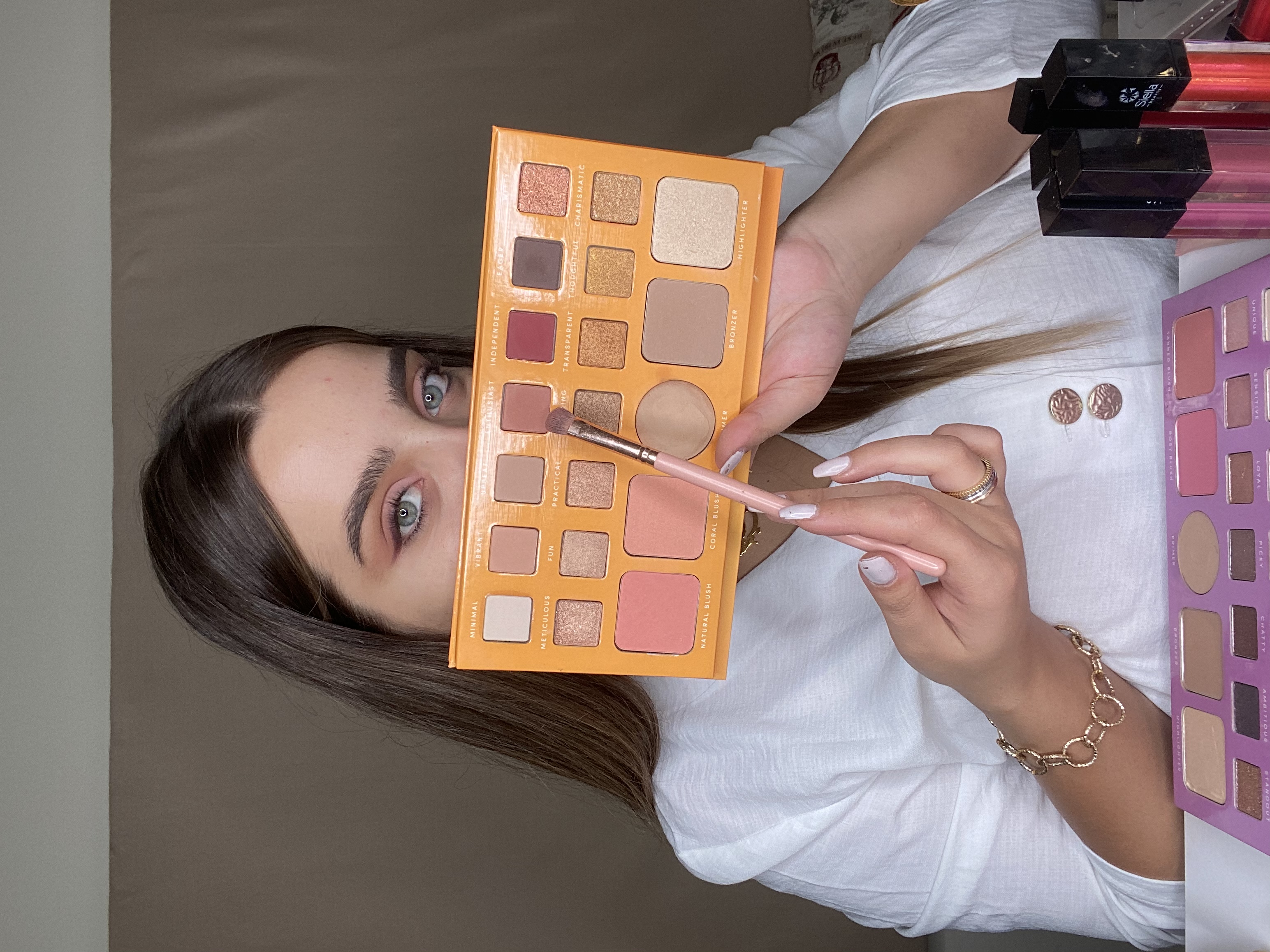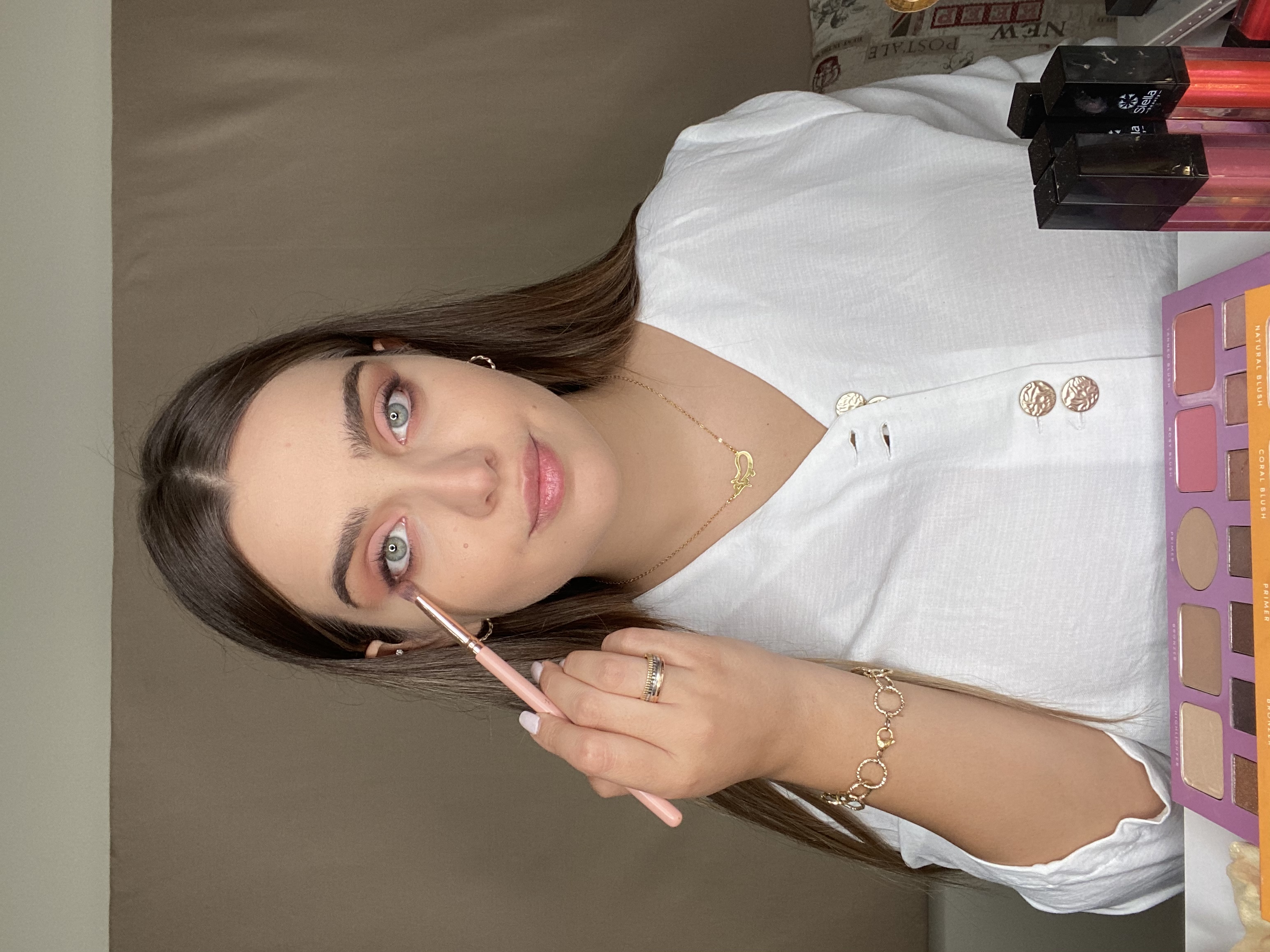 5. Cover up dark circles below your eyes using a concealer. Don't forget to cover up the areas where you previously applied the creamy primer and wherever you feel like you need some coverage
6. The final step in the eyelook is applying mascara. And trust us, there is nothing better than Siella's intense black True You mascara to give you the false lash look you are looking for.
7. Add the magical glow by using the Highlighter- available in either palette - on your brow bone and inner corner of your eye.
8. Moving on to the face, use the Bronzer in either palette by applying it to your forehead, nose, cheeks and jawline. Then sweep the Blush of choice on your cheek bones.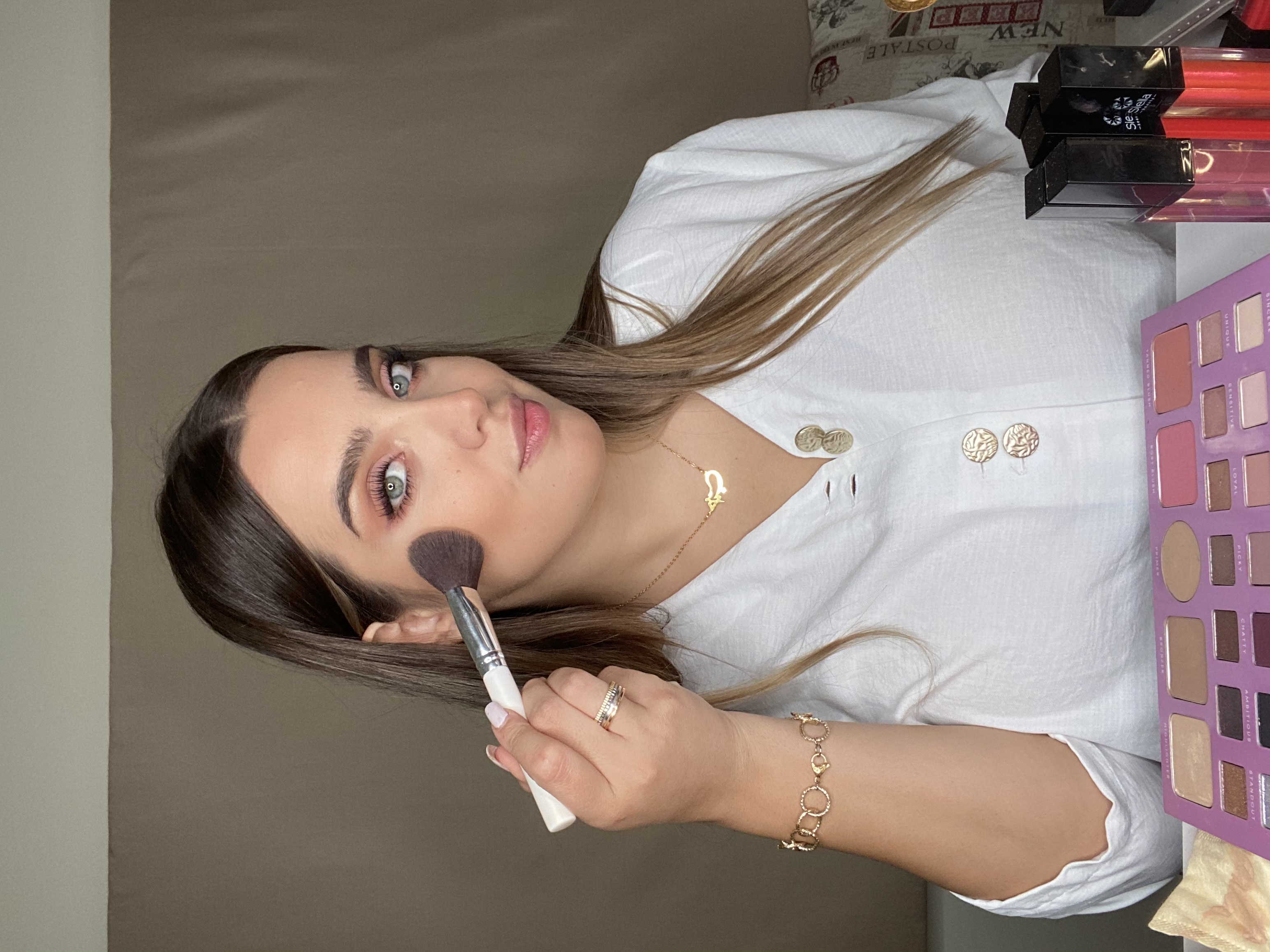 9. Use your finger to apply a touch of highlighter on the cheekbones as well. Apply it a bit higher than usual so that it is
evident when you put on the mask.
10. Finally, the lipstick stage. Even if you are wearing the mask you are likely to remove once you settle at a location and so you must have the perfect lipstick to match this make up. Pick one of Siella's 18 liquid matte lipstick for a super comfortable wear. Najla chose Rana, our lightest nude shade that goes perfectly with everyday looks.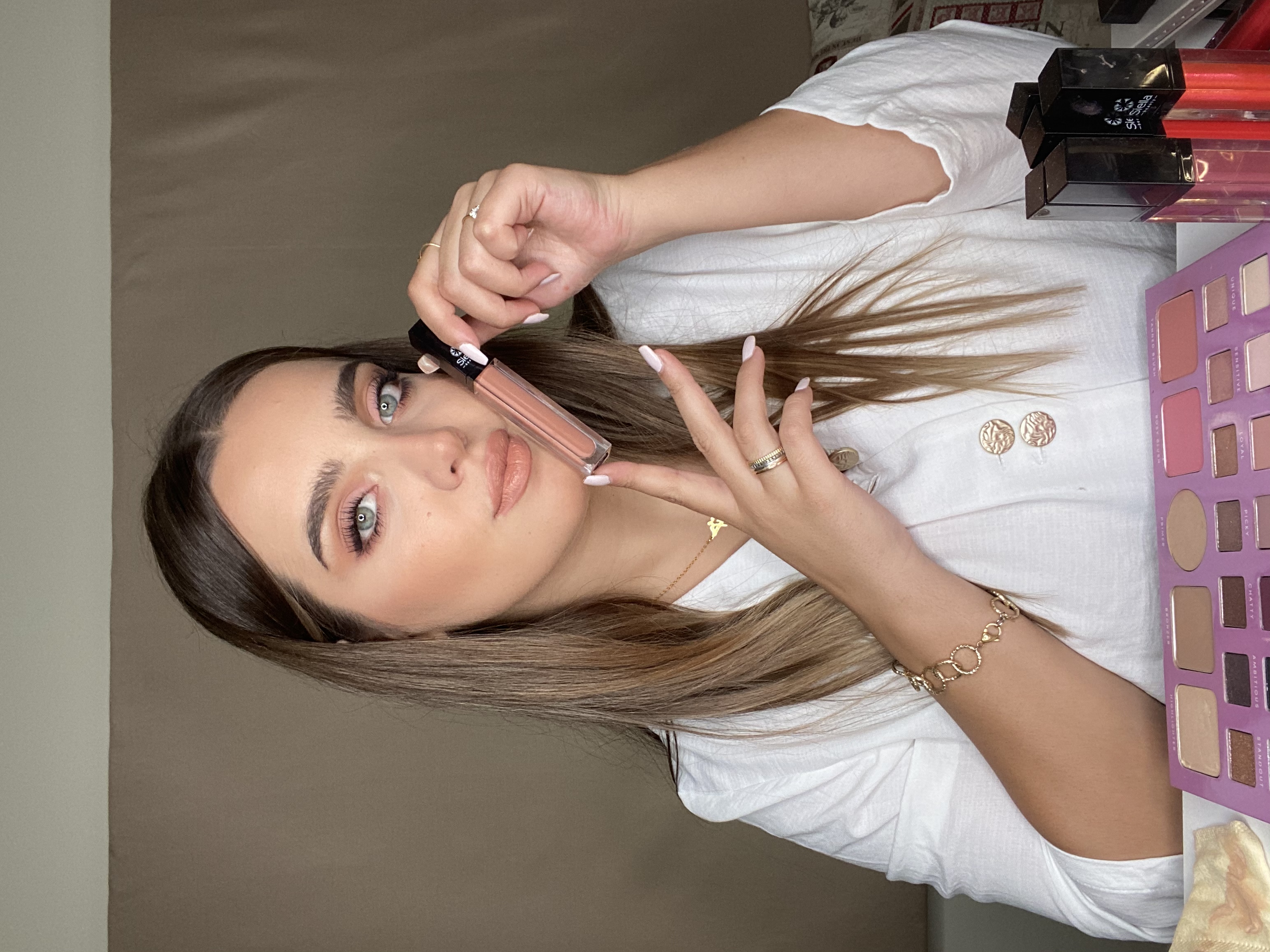 There you go ladies, you are all set now :) grab your masks and head out, you deserve a little fun!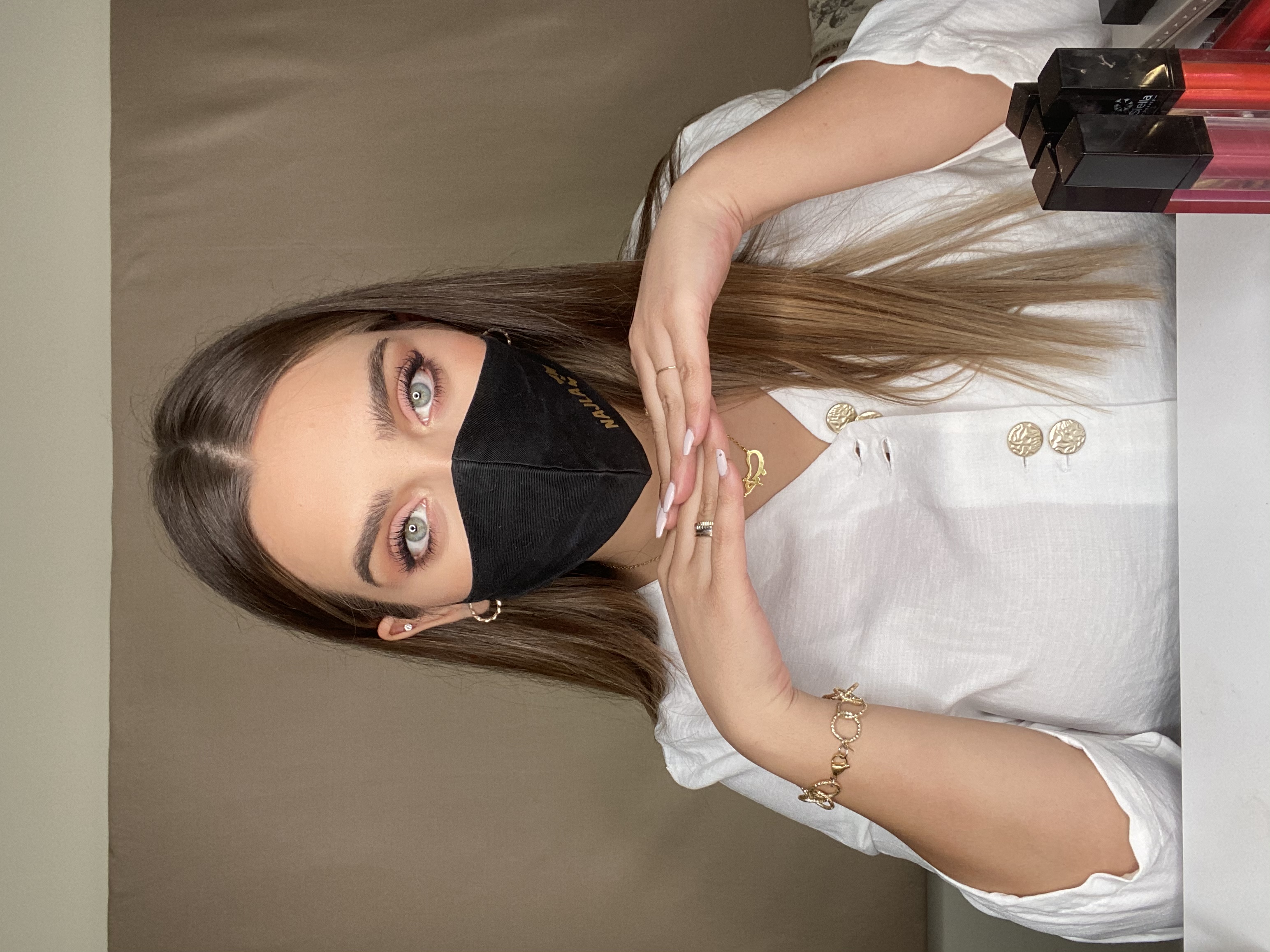 For more details and tips for this look, check Najla's video linked below.
Stay safe, stay Gorgeous !